The Armenian Palimpsest of the University Library of Graz and its exciting biblical text variants.
The Codex Graz 2058/2 (around 800, Sinaitic origin) has been described as a manuscript containing highly interesting oracular sayings in addition to the text of the Gospel of John. After the codicological reconstruction of the entire palimpsest book and the discussion of the sayings, the reading of the biblical text is now being pursued. An ongoing project summarizes these efforts and offers preliminary results on particular textual variants. Their wording and pericopying (breaking the text into short sections) make it clear that our text is a very ancient version worth studying. This is the first time that the weight of the erased text is considered within the Armenian tradition. This opens the window for further comparison, namely with the Syriac and Greek versions.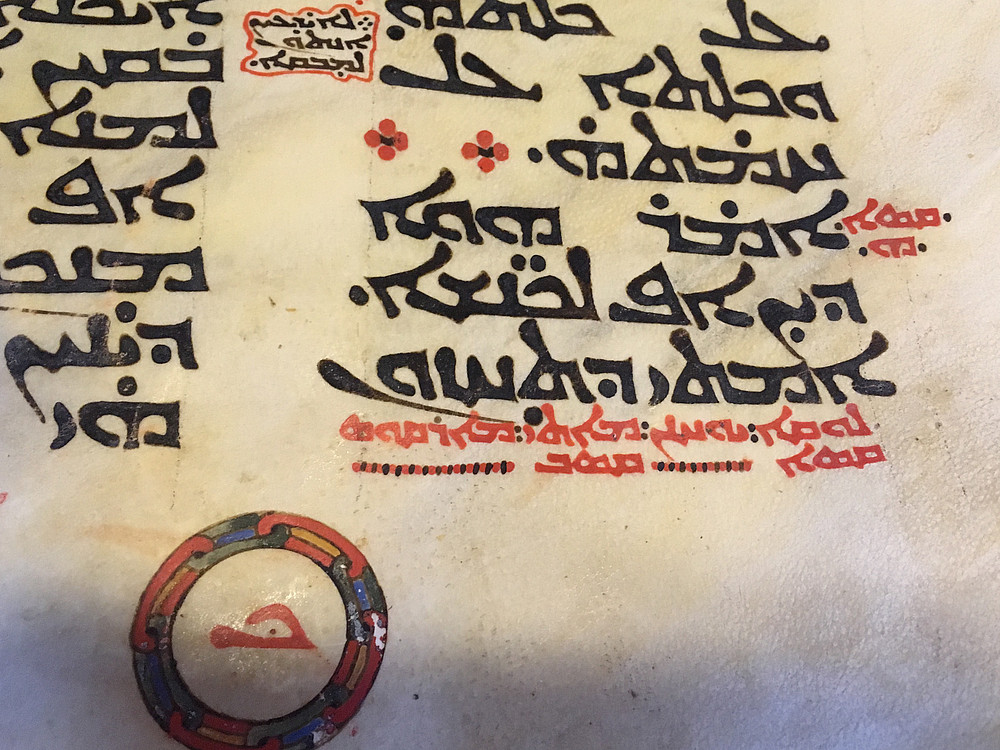 Syriac Manuscript Treasures - Manuscripts of the Library of the Syriac Orthodox Patriarchate at Atchaneh in Lebanon
The "Syriac Manuscript Treasures" project describes a preselected number of manuscripts from the Syrian Orthodox Patriarchate Library in Atchaneh/Lebanon and carries out an in-depth scholarly analysis. That manuscript collection holds several dozens of very old Syriac manuscripts, libri syriaci vetustissimi, which have not yet been dealt with by the academic community. Sixty manuscripts considered to be of utmost importance have been selected for this project. Research is focused on codicological and palaeographic description since this is a substantial desideratum in the field of Syriac studies, as has recently been stressed by the Comparative Oriental Manuscript Studies handbook (2015). The project will develop an online catalogue designed according to international standards and a palaeographic and codicological in-depth study of the oldest codices from this Patriarchal manuscript collection. Thus, it contributes to the preservation of a highly significant but so far more or less "hidden library", a library that mainly consists of objects that have been evacuated in several wars including the wars that are currently still ongoing in the Middle East.
Catalog of the Syriaca of the Matenadaran (Erevan, Armenia)
Researchers: Andrea B. Schmidt, Ephrem A. Ishac, Erich Renhart
The Mesrop Mashtots Institute for Ancient Manuscripts (Matenadaran) holds in its collections, among others, a number of Syriac manuscripts in addition to the many thousands of Armenian manuscripts. These, together with the detached and in situ fragments, will be descriptively indexed. This will result in a catalogue that will meet today's scholarly standards.
The project is being carried out in collaboration with several researchers from the Matenadaran, the Institut Oriental de l'Université Louvain-la-Neuve (Belgium) and the VESTIGIA research center.